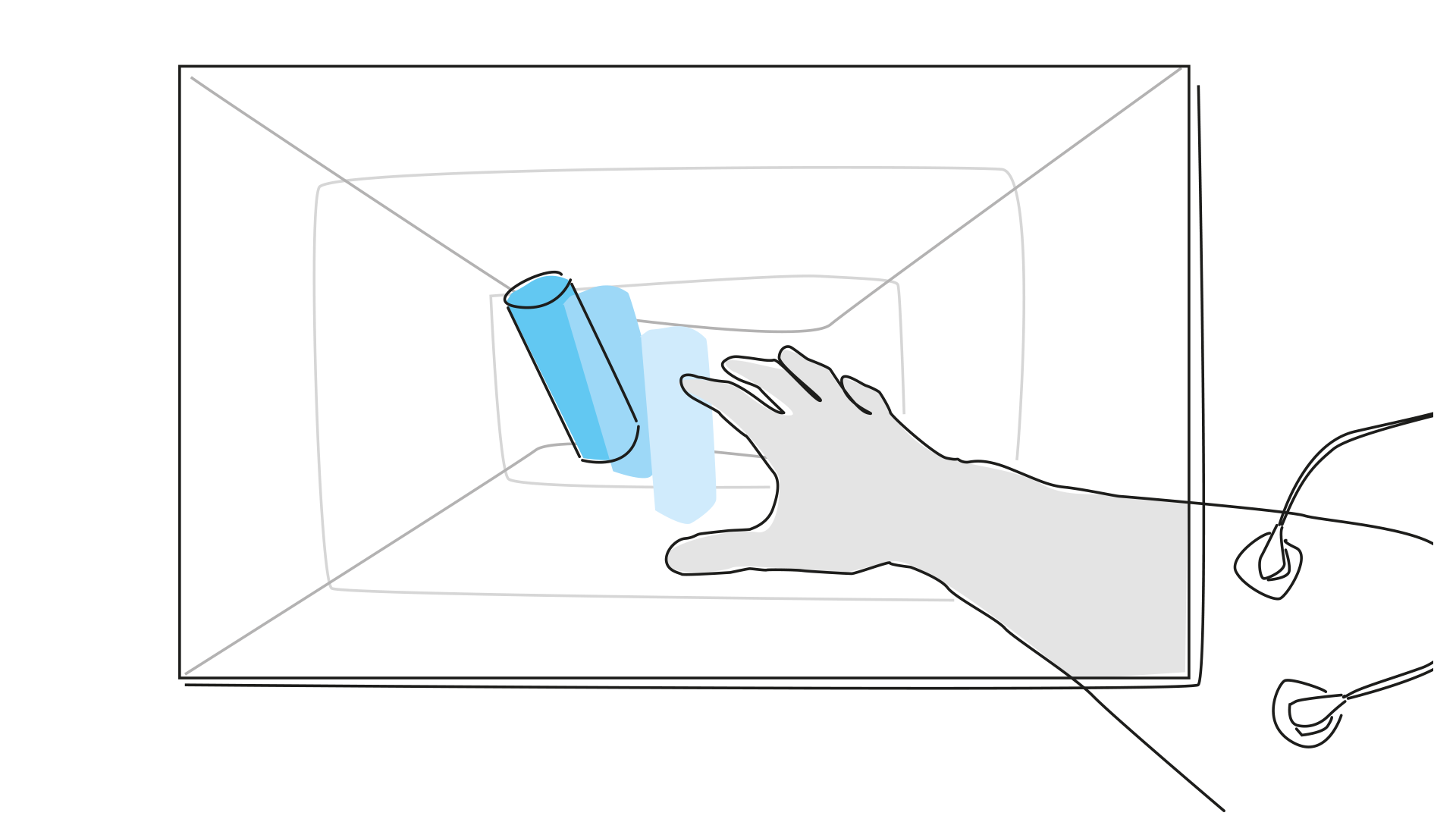 Part of a project within Inamura Lab at the National Institute of Informatics [Japan].
This project was focused on developing a VR-based platform for the neurorehabilitaion of patients with impaired motor ability (such as stroke patients) and studying the sense of Agency and Ownership over a virtual hand controlled by a user in VR using finger tracking hardware. The platform can be compared to an evolution upon mirror box therapy for more complex use-cases.
My contribution was focused on designing systems that could be used to study the changes in behavior of a subject when given visual stimuli that may contrast with their physical movements in the real world.
The platform was recently presented at the 36th annual conference of The Robotics Society of Japan.
    --    Design and implementation of multiple experimental scenarios.
    --    Implementation of Forearm EMG recording during experimental protocols.
    --    UI/UX design for experimental supervisor and test subject.
    --    Graphing and analysis.
    --    Performing experiments with healthy subjects.
Please Note: 3D modelling of the hand avatar and virtual space was NOT done by myself, so I do not take full credit.